Various
Left:A green velvet frock coat with gold emboirdery and brass buttons, and gold silk sash; mask by Goblin Art.
Centre:A green suede frock coat with filigree brass buttons, and a black cotton satin waistcoat.
Right:A green velvet coat with embroidered satin cuffs, pockets and waistcoat; mask by Goblin Art.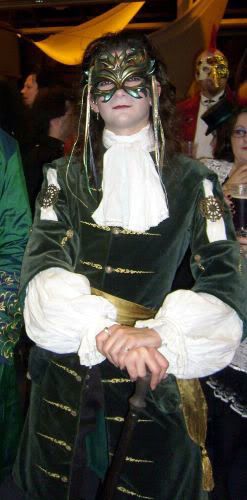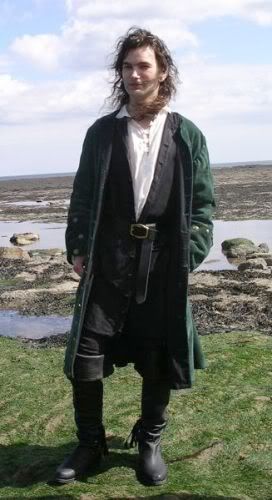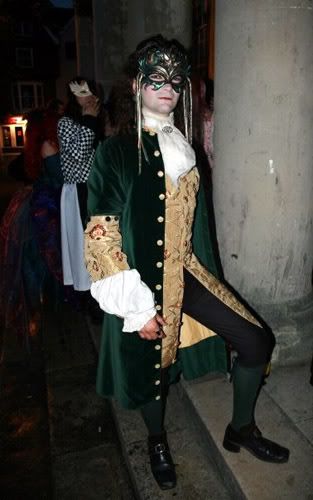 With thanks to Nadia for the use of the first picture, and Simon Topp for the third.